Course code: LTAT.05.019
Amount of credits: 6 ECTS
Schedule: Autumn and/or Spring semester
Recommended: LTAT.05.007 Human Computer Interaction, MTAT.03.325 Software Product Management
See in ÕIS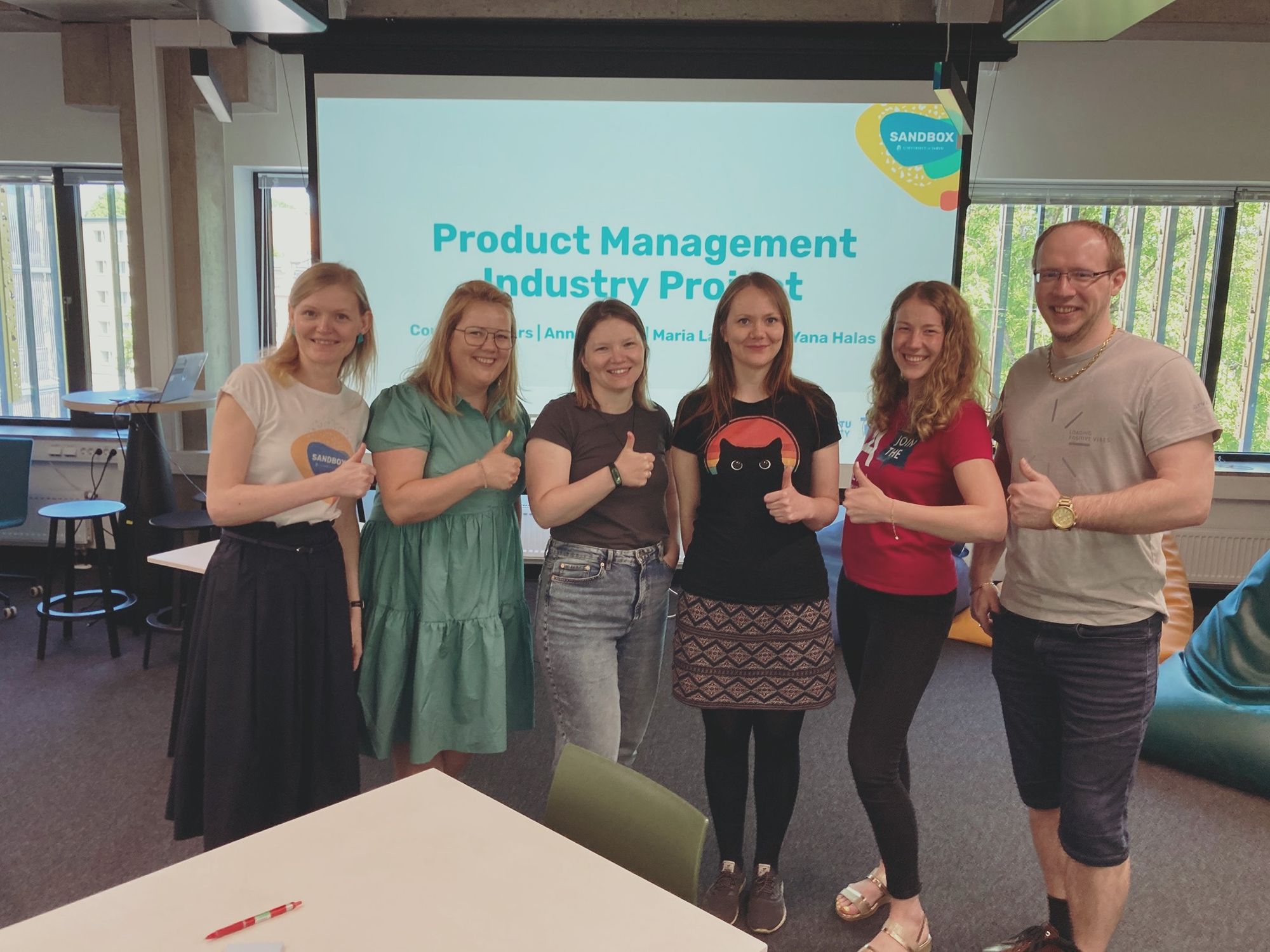 With a strong focus on industry collaboration, this project based course is a great way to put the learnings of Sandbox courses to work. Since this course requires students to have completed Human Computer Interaction, it is designed to allow them to engage deeply with the material and apply design thinking practically. DPMIP offers students an opportunity to work with Sandbox's partner companies on real-world problems and develop solutions for the same. There is a possibility that design students from other institutes in Estonia like EKA (Estonian Academy of Arts) join the course.
The students will be tasked with producing high fidelity prototypes that could solve the problem statements provided. The companies provide important feedback, and coach the students along the course of the project. Companies like SEB, Bolt, Pipedrive, City of Tartu, Telia etc were partner companies in the previous offerings of the course.
This course is offered in both Autumn and Spring semesters.
Students have the possibility of doing this course multiple times since the problem statements are new every semester and the courses themselves are evolving from semester to semester.