Our students, the task force of future changemakers and innovative thinkers will tackle your company's actual problems. We help you adjust your point of view, to try a different approach or to get out of your comfort zone.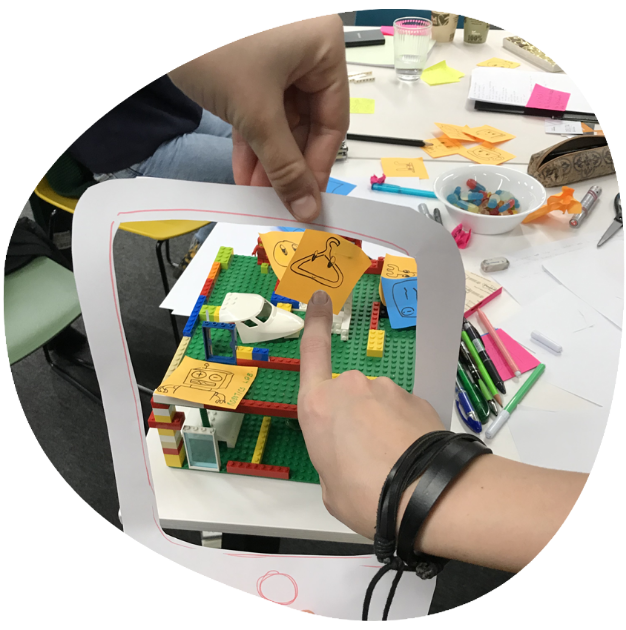 WHY JOIN?
Visibility
We provide you more visibility among our students and the design thinking community in Tartu.
Validation
We help you validate the problem statement and work towards a solution as part of the project course.
New Skills
We provide an opportunity for the partner company's employees to advance their own knowledge and skills.
New Talent
Together we can create an environment to foster future product managers.
HOW TO JOIN?
We accept new partner companies twice a year, in August-September and December-January. In order to become a partner for the Sandbox programme, a fee applies. This financial support from the partner companies allows the Sandbox team to further develop and refine the programme to improve design thinking and digital product management education at the University of Tartu. If your company is interested in joining the programme, contact us through the form below or write an email to sandbox@ut.ee.

We are also always open to guest lecturers who wish to give a talk on topics related to digital product management and design thinking. If you are interested in joining Sandbox programme as a guest lecturer, write an email to sandbox@ut.ee.
COMPLETED PROJECTS SHOWCASE
Course: Digital Product Management Industry Project
Team: Ülle, Anu, Tarmo, Laura
Semester: Spring 2021
The challenge: How to offer public services in a more accessible, personalized and convenient way for the users?
Team Tartu City created a prototype of the gateway to the city services by an example of leisure services for the elderly, that would be simple and easy to use for less tech-savvy user groups.